Being a mother of a very young kid does not mean that you need to be confined at home most of the time. If you can prepare yourself and your baby for travelling in an adequate way, you can enjoy a safe and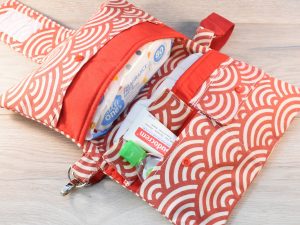 eventful trip that will make both of your happy. Of course, there is a little more preparation to do compared to travelling alone, but rest assured that this isn't anything complicated.
So without wasting further time, let's get started with a few tips and tricks to ensure that you are ready to travel safely with your baby:
Consider Your Baby's Age
If your little one is still an infant, you will want to stick close to your home at all times. On the other hand, babies who are a little grown up (about one-year-old or more) can easily travel long distances: in fact, you should even be able to go on a long vacation at a beach resort if your baby is already accustomed to eating solid food.
Bring All the Necessary Supplies with You
The most important thing to ensure when travelling with a baby is to be prepared to face any kind of unexpected situations. Consider purchasing a few baby nappy bags that allow you to have some diapers, bottled food and milk, extra clothes and a few napkins at the ready. These bags are not that expensive, and you can easily use them later on as travelling bags, when your baby has finally grown up.
Buy a Car Seat
Buy a rear-facing car seat for your baby when you ride in a vehicle. Never travel with him or her in the front seat, as your baby can suffer serious injuries in case of an accident. Anchor the seat properly so that it doesn't move around when the car starts going. The safest location in a vehicle to install a baby car seat is the middle seat, as most cars nowadays have anchors designated specifically for this purpose.
Protect Your Baby When Outside
Try not to expose your baby to things such as intense sunlight and strong winds as much as possible, as he or she can get sick quite easily. Apply sunscreen if you wish to stay outdoors for extended periods of time and use a hat to cover your baby's head. You can easily stuff all these supplies in your nappy bags and nappy purses, so make sure to buy ones with plenty of storage capacity and extra pockets.
Allow Your Baby to Relax When Possible
Sometimes, you might end up in a nice location where you can let your baby stretch his or her little limbs. Having a spare blanket in such situations is helpful to allow your baby to play and move around while you are keeping a close watch.